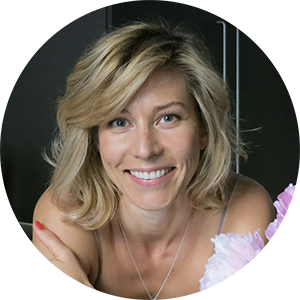 Hello and Welcome!
Allow me to introduce myself to you.
I am a professional Ayurveda therapist and coach, a vocation I grew into following my calling after many years devoted to building a successful career in corporate world of multinational companies, only to realise at the pick of my career that I was possibly climbing the 'wrong ladder'.
And so in desperation I watched my world, the one I so carefully constructed for years, falling apart. Out of that fall, through many difficulties, uncertainties, unknowns, I have been slowly re-creating a whole new fulfilling world, dedicated to serving people who desire to live their lives to the fullest, with peace, happiness and wellbeing – physical, mental, emotional and spiritual.
If you are tired of living a life that is not fulfilling you, often feeling tired, stressed, anxious and disappointed, and are looking to transform your existence into joyful, happy, meaningful presence in this world, I can probably help you. I am creating my dream and I know you can do it too!
Here's my story and how I became an Ayurveda therapist and a coach:
I was born and raised in Moscow, …… Leggi di più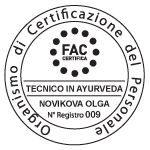 Certificazione Tecnico in Ayurveda